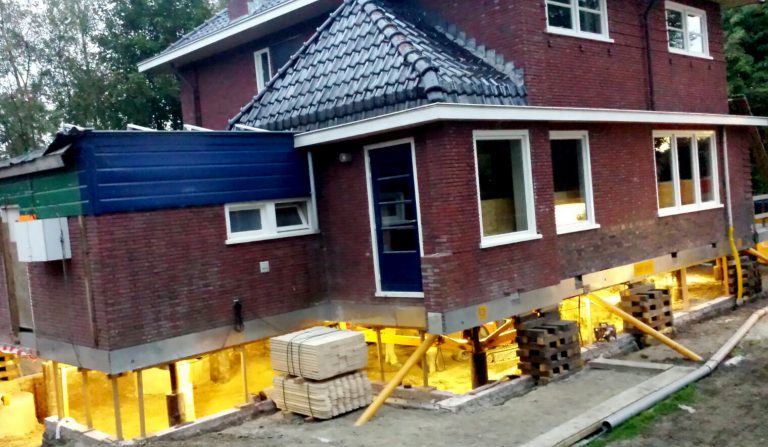 Earthquake damage and disturbance can be most effectively prevented at the transition between the soil and the structure. The installation of so-called base isolators ensures that occurring vibrations are absorbed or significantly reduced. The choice of the type of earthquake isolator depends on the occurring vibrations and the weight and structure of the superstructure.
Particularly when existing buildings need earthquake isolators, experience with foundation improvement and jacking comes in handy. In many cases, residents or users can use the existing home or building for as long as possible. While they are using the building, the work continues. An example is the reinforced municipality house in Loppersum, where work continued as usual during the reinforcement operation.
With every application, we first test whether the existing foundation can be modified with earthquake isolators. Using mathematical models, we determine:
What forces occur in the building without modifications;

Which type of earthquake isolator (base-isolation) can be used effectively;

What modifications are necessary to install the earthquake isolators.
The theoretical end result is then analyzed for feasibility. Based on these findings, Bresser makes a plan. Discuss this plan with the client and his advisors. If approved, the plan can be submitted as a permit application.
Once the permit is granted, the plan can be implemented. During the execution we constantly monitor the progress. If desired, those directly involved will receive an explanation of the progress and progress can be followed on site.
Bresser works transparently to find an appropriate solution and implementation. This enables owners and users to once again use their house or building with confidence. 
Our projects