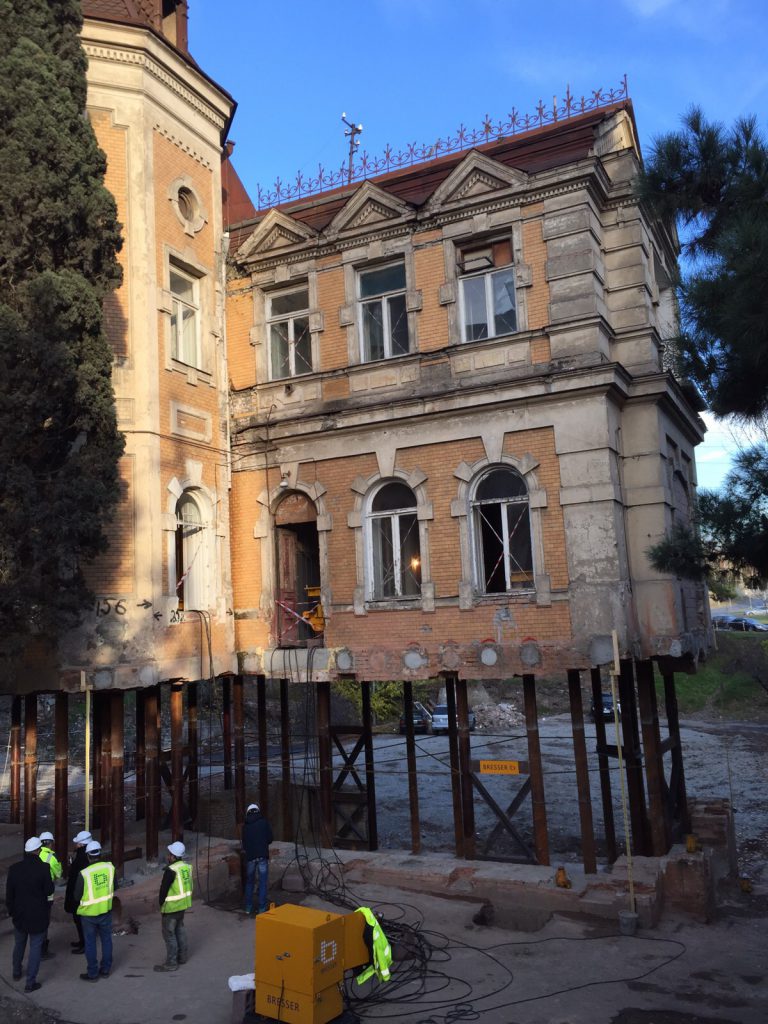 Bresser is specialized in horizontal and/or vertical relocation of objects. If foundations or structures have been strengthened and improved, it is possible to take measures in advance so the object can be moved.
Bresser can elevate or lower the object vertically and/or relocate it horizontally over a distance of just a few centimeters to several kilometers. The possibilities depend on the obstacles that need to be passed on the route (trees, bridges etc).
The age of the object or the technical state is less relevant. After an inventory of the wishes of the client we take precautions so that each object remains sufficiently solid throughout the entire operation. Thus, no damage occurs during the preparation period and during the relocation itself. If desired, measures are taken to seamlessly integrate the object into a new construction and/or application.
Over the past 40 years, Bresser has performed various displacement projects such as:
A fifteenth century tomb was moved two kilometers to an open-air museum and provided with a earthquake-proof foundation;
An 18th-century monumental horse stable was moved twice for the large-scale expansion of a museum and integrated 'under architecture' into a modern entrance;
A 19th century city villa was raised 3.5 meters and integrated into a modern conference building;
A newly built multi-layered childcare center was moved 30 meters to be permanently integrated into a complete childcare and school complex;
Several homes have been jacked several to 10 centimeters during the building because they were built incorrectly in relation to the street level;
Dozens of storage tanks (up to 90 meters) have been lifted and adjusted;
Dozens of bridges and viaducts (in local roads, motorways or railways) have been completely or partially canceled or lifted during the new building or to make adjustments to laying structures;
Various railways, underpasses or bridge sections have been moved into railways and highways during the new construction.
Projects