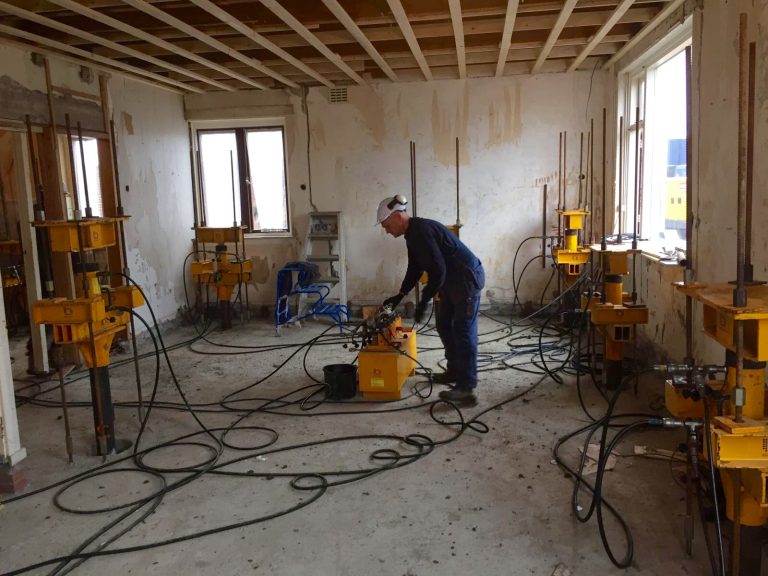 Reconstruction of foundations
Sloping floors, clamping windows or doors, cracks in the walls, slope of the property may indicate foundation problems. These issues can be caused by:
degradation of the wooden foundation piles by fungi;
attack of the wood foundation piles by bacteria in the groundwater (pale fever);
Construction problems, for example due to overload, poor wood quality, poles have insufficient depth or insufficient polarity.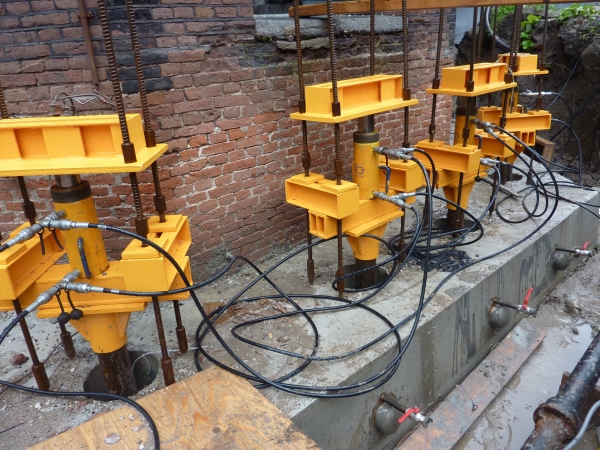 Foundation research
An investigation provides insight into the problems, the state in which your foundation is based, or a foundation recovery is necessary, what kind of recovery is possible and what time the recovery should take place.
Quotation
Based on the foundation research, Bresser makes the cost insight into an offer. This offer can contain multiple solutions. This allows you to create added value by placing a basement space.
Foundation restoration
By contract, our constructor is going to work out for construction calculations. We also provide all necessary permits such as an environmental permit, demolition permit, environmental permit and monument permit. If all the lights are green, we can get started. This happens in three steps:

Approach
The work approach is divided into three steps:
1. Preparation
Consultation with client and related neighbours
Architectural preliminary surveys with immediate neighbours
Develop planning
Consult logistics occupation
2. Performance
The restoration takes place in consultation with the stakeholders
Implementation of innovative techniques, modern equipment and specialized staff
3. Evaluation
After the recovery there is a final delivery with the client
The client receives a guarantee on the delivered construction
contact