Bresser: your partner in (re)founding, jacking and moving
Bresser offers innovative solutions for (re)founding, making earthquake resistant, jacking and moving (monumental) objects. Whether it concerns a house, factory, mill, church, work of art, quay wall or storage tank: with more than 40 years of experience, Bresser has the knowledge and expertise to offer a suitable solution for every object.
Bresser is VCA, ISO and CO2 certified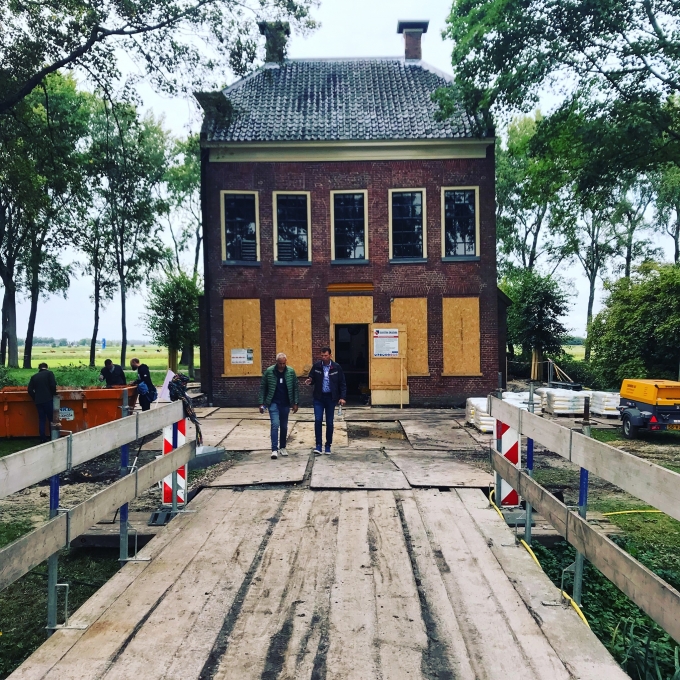 Borg in Groningen preserved for the future
Bresser contributes to the future-proofing of the beautiful Borg Rusthoven in Wirdum, Groningen. Soon we will upgrade this heritage and provide it with insulators (base isolation). In this way, the Borg will be resistant to earthquakes in the future and the heritage will be preserved.
Safety, quality and sustainability
Bresser strives for an accurate and cost-effective execution of its work. Shortened text of the page about Bresser. Bresser opts for Corporate Social Responsibility (CSR). This means that our company contributes to existing and to be developed social institutions and knowledge institutes in relation to its field. Shortened text of the about Bresser page.
Certification
Safety, quality and sustainability are of paramount importance at Bresser. Our company is NEN-EN-ISO 9001:2015 and VCA** 2017/6.0 certified. Bresser has also the 'CO2 awareness' certificate. Our employees have the right training and certifications to carry out the work safely and as agreed. Bresser employs professionals recognized by the Center for Safe Living (CVW) to tackle earthquake problems.